Because of large demand Pureza was out of stock for some time in 2014!  We're now shipping in our new stand-up resealable poly bag.
Always CERTIFIED Silica Fiber Free, our product is the cleanest, best quality in the market!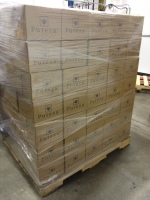 For the wholesale buyer email: pureza@alpiste.com and we'll put you on our Store Locator!