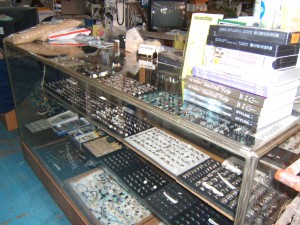 Rocks and Things carries Pureza brand Silica Fiber Free Alpiste!
Rocks and Things is a unique store in the Historical District of Spruce Pine, North Carolina about 5 miles from the Blue Ridge Parkway and 30 miles from Mt. Mitchell. Our building is on the National Register of Historical Buildings.
We carry gemstones, mineral specimens, Native American hand made items, a few antiques, rings, jewelry, some herbal remedies, some metaphysical items, and frequency enhanced jewelry, stones and pain pads.
Our herbal remedies include the original Alpiste from Pureza, PH balancing items, MMS, Stem Enhance to promote your own stem cells to be produced by your own body, and "Good Golly Miss Molly Green Salve" to help heal psoriasis, burns, bruises, cuts, infection, recluse spider bites and more. We also carry a number of different items to help in cancer treatment.
We have many thousands of hand picked crystals from ¼ inch to 58 pounds. Most have inclusions and phantoms. We have amethyst from single crystals to 130 pound cathedrals. We also have citrine from single crystals to 60 pound cathedrals. We also have some facet grade rose quartz pieces up to 5 pounds. We have star rose quartz crystal balls. We also carry some crystal skulls.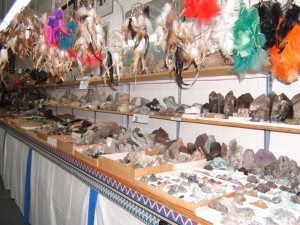 Our mineral specimens number in the thousands also. Lots of them are not found in regular rock shops. I pride myself in having unusual things in my store.
The frequency enhanced jewelry and pain pads are a new line I have had for about a year. They can help restore your body to health. They use Scalar Frequencies to accomplish this. The pads and jewelry are enhanced with frequencies for pain and body rejuvenation. Check out "the Barron Report" on the web for information on Scalar Frequencies. They are used in many different hospital equipments today.
So, if you want to see some unusual items, check out my website at www.rocksandthingsnc.biz . Or if you wish, you can contact us at rocksandthingstoo@hotmail.com.